My home is flooded, now what?
2/5/2020 (Permalink)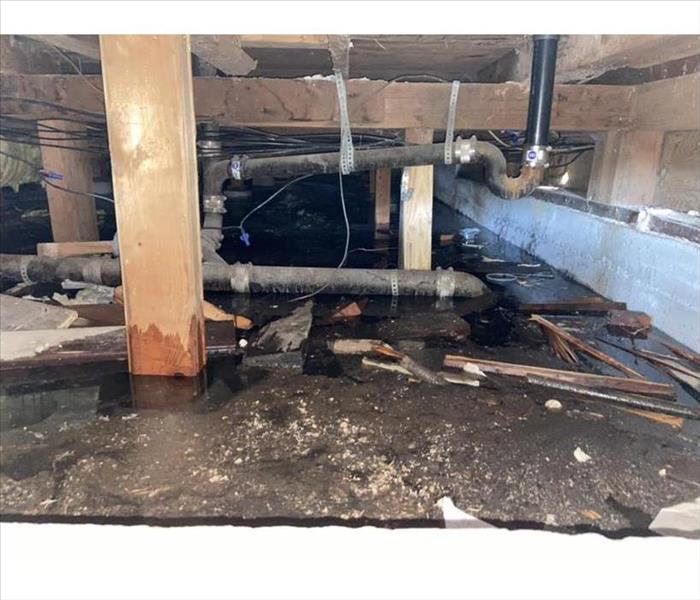 This customer owns a property in Sutter Creek. His tenants discovered standing sewage in the crawlspace under the home.
Water damage restoration is a unique industry. SERVPRO of El Dorado Hills/Placerville has many years of experience in restoration, and a well-known reputation for being a great company to work with. Our company motto is, "Make Happy Customers." Having a flooded home due to a toilet, sink, or washing machine is not a pleasurable experience. SERVPRO of El Dorado Hills/Placerville is here for you any time o-f day or night. If you wake up at 4:30 in the morning and find your kitchen flooded, call our office at 916-933-3890. You will be connected with an experienced, compassionate office member who will answer all your questions and help you get the ball rolling. A technician will be on site at your location within a maximum of 4 hours. Over the last 12 months, our franchise average was 1 hour and 10 minutes from the time we received the call and the time we were on site. At SERVPRO of El Dorado Hills, customer service is important. We understand what it is like to have a flooded home, a leaky toilet, a broken pipe, or a toilet backup. SERVPRO is always Here to Help.