Why Sewage Flood Clean Up Requires a Professional Restoration
1/18/2021 (Permalink)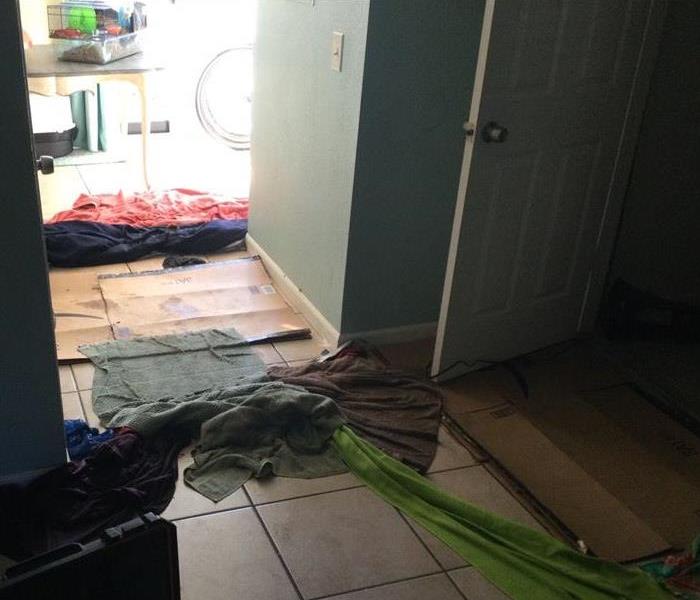 Sewage backup from toilet in Diamond Springs home. Customer called us for emergency services and we were ready to handle it! Call us today!
Sewage backup is the most troublesome incident that happens in a residential home or business. It is difficult to deal with. This requires a lot of time and effort. It also requires disinfecting and purification techniques. It can cause damage to property and health problems.
Sewage clean up causes a lot of hassle and presents a lot of health hazards. Sewage spills contain contaminants that can cause diseases. Professional help is your best option in this kind of situation.
At SERVPRO of El Dorado Hills/Placerville, we have highly trained technicians who can handle any water damage and sewage flood clean ups. Professional restoration technicians use the proper equipment and follow standard safety procedures and remediation techniques that typical property owners do not normally have access to. Remember that the longer the contaminated waters remain in your home or on your items, the greater the chance of spreading disease and causing a mold problem.
Here is what we do to restore your property:
Identify and address the origin of the sewage backup
Pump out contaminated water and remove debris
Remove and replace damaged drywall and floors if necessary
Ventilate and dry the area with the help of professional dehumidifiers and air scrubbers
Restore salvageable content to its original condition
Clean and sanitize the area
Remove mold and mitigate mold damage if necessary and take efficient measures to prevent mold growth
Using a professional sewage cleanup service will respond to your situation in the quickest manner. Mitigation and restoration companies like us offer not only water extraction, but also quality repair works, odor removal, and content cleanup, they can completely clean, sanitize, and restore your home.
If a disaster happens despite your best efforts to prevent it, make sure you identify and halt the problem that caused the sewage backup to the best of your ability! Follow with calling reliable water damage restoration professionals to handle the sewage backup cleanup. SERVPRO of El Dorado Hills/Placerville arrives quickly and starts the process immediately. This immediate response helps to minimize the damage, cleaning, and restoration costs. Give SERVPRO of El Dorado Hills/Placerville a call anytime that you need us at 916-933-3890.