What Needs Biohazard Cleanup?
2/5/2021 (Permalink)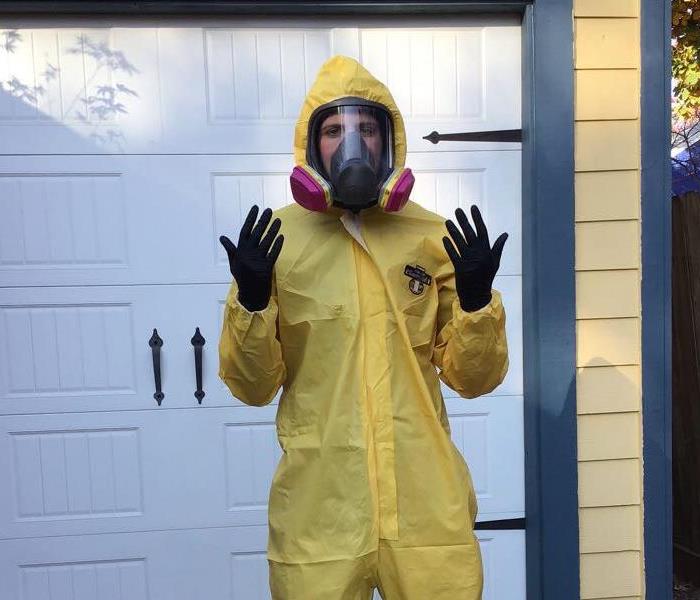 SERVPRO of El Dorado Hills/Placerville handle biohazards with the utmost care! Call us today at 916-933-3890!
SERVPRO of El Dorado Hills/Placerville is well known for water damage remediation and fire damage remediation; however, SERVPRO of El Dorado Hills/Placerville also cleans up after a trauma event. Trauma scenes and crime scenes are considered 'biohazard cleanup'. Biohazards include blood, vomit, and feces from both humans and animals.
Biohazardous materials are risky to your health and possibly to the environment. Biohazards come from biological microorganisms found throughout the body and bodily wastes. Medical waste such as needles, prescription drugs, and blood-contaminated items are considered hazardous as well and should be treated in accordance with bio-hazard cleanup protocols. SERVPRO of El Dorado Hills/Placerville has the highest-trained staff and strictest cleanup protocol in the Sacramento area. Our company received training through the American Bio-Recovery Association, and was taught by the owner of the company that handled the Boston Marathon Bombings and Pentagon Anthrax cleanup. SERVPRO of El Dorado Hills/Placerville's adherence to such high standards ensures the safety of you and your family, as well as our employees' safety.
SERVPRO of El Dorado Hills/Placerville is licensed through the State of California to clean up and transport hazardous waste. It is important to use licensed professionals because they conduct safe cleanup, removal, and disposal of biohazardous waste. Licensed professionals are also subject to review of their bloodborne pathogen protocols and job site safety by CalOSHA.
In the event that you or your loved one is a victim of a crime or experiences a trauma, you want someone you can trust. A company will be coming into your home, or the home of your loved one, so be sure the professional you choose is the best.