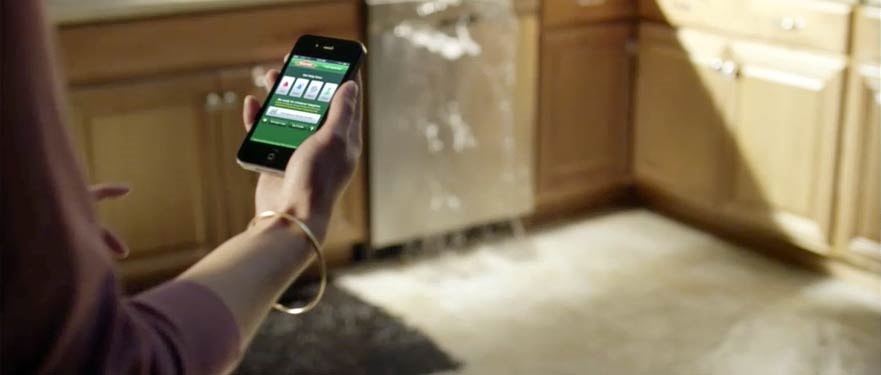 Water Damage Emergency Tips
What you can do until help arrives
Water Tips  |  Fire Tips   |  Biohazard Tips   |  Mold Tips
At SERVPRO of El Dorado Hills/Placerville, our primary focus is on drying your home quickly to prevent further damage. One of the most important concerns is the safety of you and your family in the drying process. Please make sure to address your concerns with our office staff or on-site technicians at any time. Your questions are important to us!
Wet materials are heavy! Avoid walking or standing under wet ceilings as materials may fall down without warning.
Slips, trips, and falls are a frequent occurrence in water damage and flooding situations. Mop excess water or avoid walking in wet areas.
Electrical hazards increase in water damage. Avoid turning on lights or plugging in appliances in wet areas until the electrical system has been evaluated.
SERVPRO of El Dorado Hills/Placerville has specially trained water damage restoration technicians that will carefully moisture map all of the affected areas in your home and will be back daily to check on the drying progress. We encourage our customers to ask questions about the restoration process, so don't be shy!
Have A  Water Damage Emergency? Call (916) 933-3890
What To Do After Flooding
Remove excess water by mopping and blotting.
Wipe excess water from wood furniture after removal of lamps and tabletop items.
Remove and prop wet upholstery and cushions.
Place aluminum foil or wood blocks between furniture legs and wet carpeting.
Turn air conditioning on for maximum drying in summer.
Remove colored rugs from wet carpeting.
Remove art objects to a safe, dry place.
Gather loose items from floors.
What NOT To Do After Flooding
Don't leave wet fabrics in place. Hang furs and leather goods.
Don't leave books, magazines or other colored items on wet carpet or floors.
Don't use your household vacuum to remove water.
Don't use television or other household appliances.
Don't turn on ceiling fixtures if ceiling is wet, and keep out of rooms where ceilings are sagging.