We are expanding!
2/17/2016 (Permalink)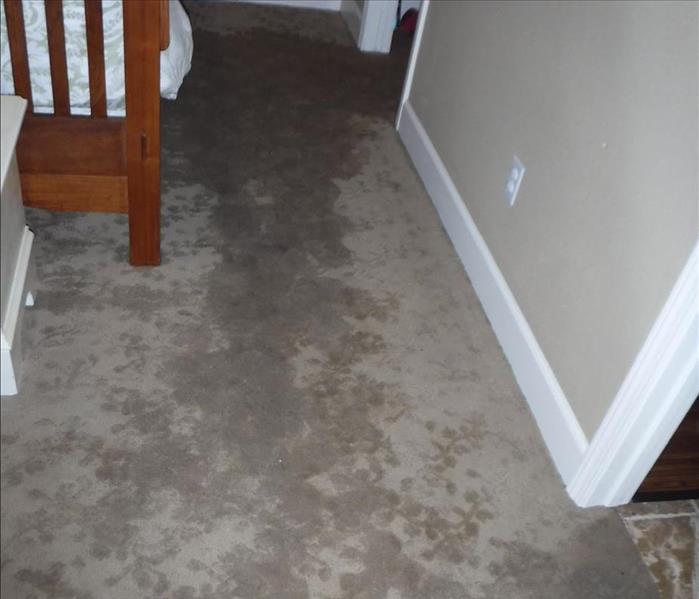 This is a flooded home in El Dorado Hills that we responded to at 9pm. They were flooded on two floors! We were able to handle all of their needs.
SERVPRO of El Dorado Hills/Placerville is pleased to announce that we are expanding! The generosity of the communities of El Dorado Hills, Placerville, Shingle Springs, Cameron Park, El Dorado, Pilot Hill, and everywhere in between has made our first year a success. Consequently, we are hiring a new administrative assistant and a new production technician to better support your needs.
We at SERVPRO of El Dorado Hills/Placerville can assist you with any disaster. Fire? Flood? Burst Pipe? Mold? Did an elderly relative take a spill? We can help. All of our staff receive the most up-to-date restoration and safety training. You will find that we are fast, efficient, courteous, and professional.
We work with plumbing companies, roofing companies, general contractors, and hotels to expedite your repairs. We are proud to partner with such a variety of professionals in order to help you and your family better. We are prepared to service all communities from Pilot Hill to Placerville, Pollock Pines, Shingle Springs, El Dorado, Cameron Park, and El Dorado Hills.
Our dedicated team can handle your flooded house in Pollock Pines, your burst water heater in Cameron Park, your frozen pipes in Placerville, your roof leak in El Dorado Hills, your carpet cleaning needs in Shingle Springs. We are able to assist with biohazard cleanup, mold cleanup, and crime scene cleanup in all of these communities as well.