Your deep fryer caught the house on fire?!
2/6/2020 (Permalink)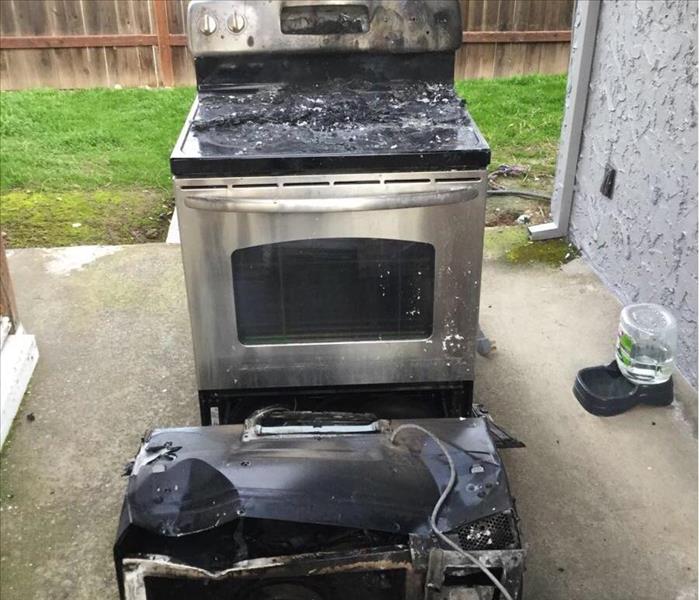 This customer in Sacramento was making chicken wings when the oil caught fire, which caused the microwave and range to burn as well.
Fire damage to your home or business is one of the most traumatic events that a person can go through in their lifetime. Your daily life is disrupted! SERVPRO of El Dorado Hills/Placerville is the company you can trust to treat your home and property and restore your life to the way it was. Fires are all unique, depending on the types of materials that burned. Plastics result in a dark, oily soot which is easily smeared. Protein fires result in a pale white soot that has a very strong odor, like burnt hair. Other materials such as wood and paper result in a grey soot that is very easy to clean. No matter what situation you find yourself in, SERVPRO of El Dorado Hills/Placerville has the experience necessary to guide you every step of the way. If you have smoke or fire damage in your home, call our office today!