What happens when you're gone?
2/1/2019 (Permalink)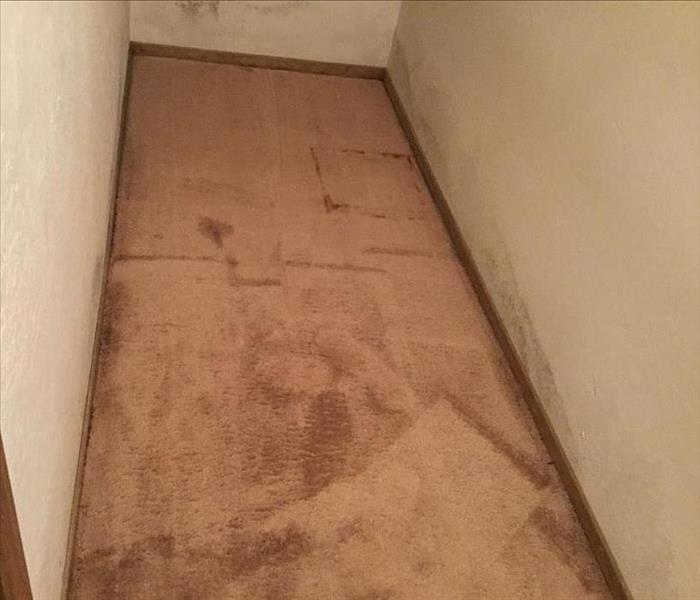 This was a closet in the center of the home. You can see the staining from the mold growth on the walls.
Have you ever been on vacation and worried about what was happening at your home? We frequently get frantic calls from customers who have just returned from vacation and their homes are flooded or their home is vacant for a period of time and they just discovered a leak. In this case, the homeowner was elderly and was in the hospital for an extended stay. Her children were taking care of the house while she was away, but no one was living there for some time. The children came to stay for a few days in preparation for their mother to get released from the hospital, but discovered that the sprinklers in the front lawn had been over-watering and had flooded the home while no one was there. Because of the time frame, mold had begun to grow in the home. We removed all of the contaminated flooring and drywall and disinfected the areas. When you don't know what to do, call SERVPRO of El Dorado Hills/Placerville!