Have you seen how clean your home or business could be?
4/12/2016 (Permalink)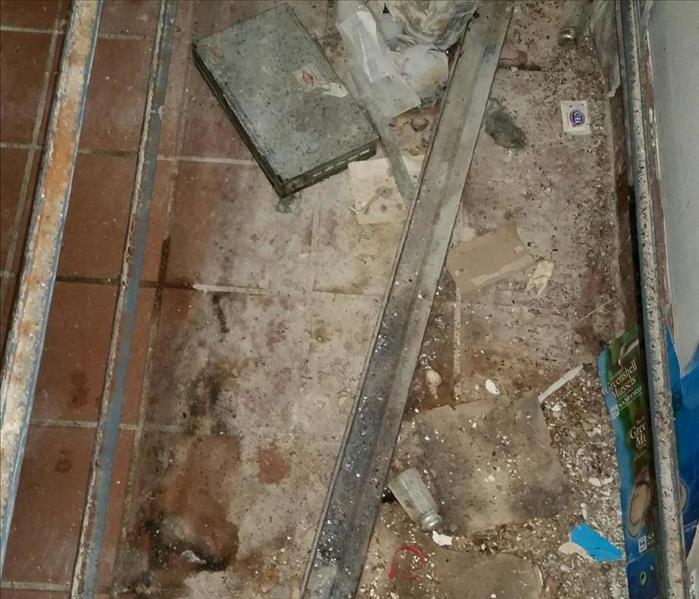 This photo was taken during a recent restaurant cleaning. Take a look at our Before and After photos for the remarkable transformation!
Ladies and gentlemen, it is spring! What does that mean for you?
Spring cleaning isn't just a silly phrase. Spring is the best time to clean your home or business becuase it gets you all ready for summer! SERVPRO of El Dorado Hills/Placerville can handle all your cleaning needs. We operate on the top-down method of cleaning.
That is a fancy way to say that we will clean your home or business from the ceiling all the way to the floor. We provide duct-cleaning to make sure your furnace is all cleaned out and ready to run air conditioning, and carpet cleaning to make sure your carpets look pristine for your summer parties!
No job is too big or too small. Do you own a restaurant that needs a refresher? We recently performed a very deep clean in a restaurant that had not been cleaned in 13 years! We promise that you will not be displeased.
Do you own, or are purchasing, a home that has not been deep cleaned, or has been vacant for a while? One of the biggest turn-offs for potential buyers is a home that smells musty. Let us help!
We serve all of El Dorado County, including El Dorado Hills, Placerville, Cameron Park, Shingle Springs, Somerset, El Dorado, Pollock Pines, and everywhere in between. Call us today for your estimate. We will gladly inspect your property at no charge and provide you with professional recommendations and an estimate.