Wildfire Season is Upon Us!
10/8/2019 (Permalink)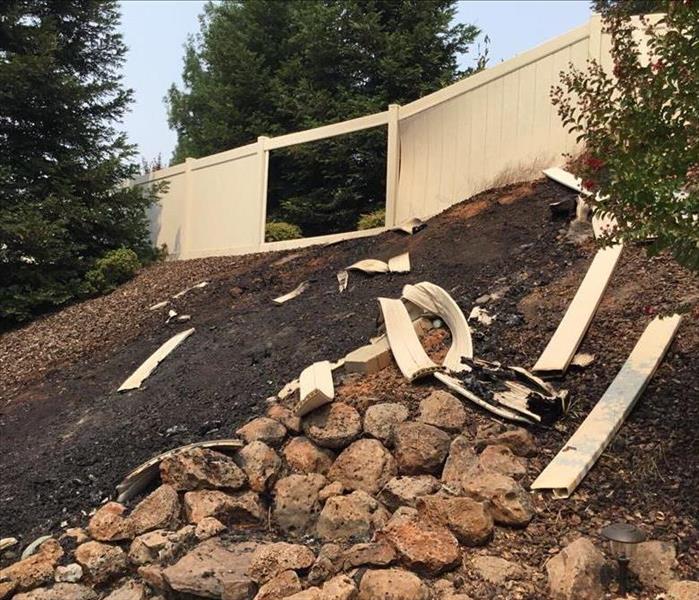 This customer was the victim of a wildfire. The fire burnt up to her back yard and melted the vinyl fence. Luckily, her home only had light soot.
When a person says "storm", you automatically think of rain, snow, and flooding. However, we also consider wildfires to be storm events. Wildfires can be exacerbated by high winds during the dry season. Over the last five years, SERVPRO of El Dorado Hills/Placerville has assisted customers throughout the rampant fires in Amador County, Napa, Santa Rosa, Paradise, and Chico. Being evacuated and displaced from your home from an extended period of time is very disheartening. You are missing your belongings, your pets, and your personal space. During that period of time, you have no idea if your home is still standing. SERVPRO of El Dorado Hills/Placerville understands the emotional aspect of a wildfire. You tell us what is most important to you and we will make that our primary focus. We will work with you and your insurance company to restore your home as quickly as possible.