Don't let fire or water ruin your holidays!
12/27/2019 (Permalink)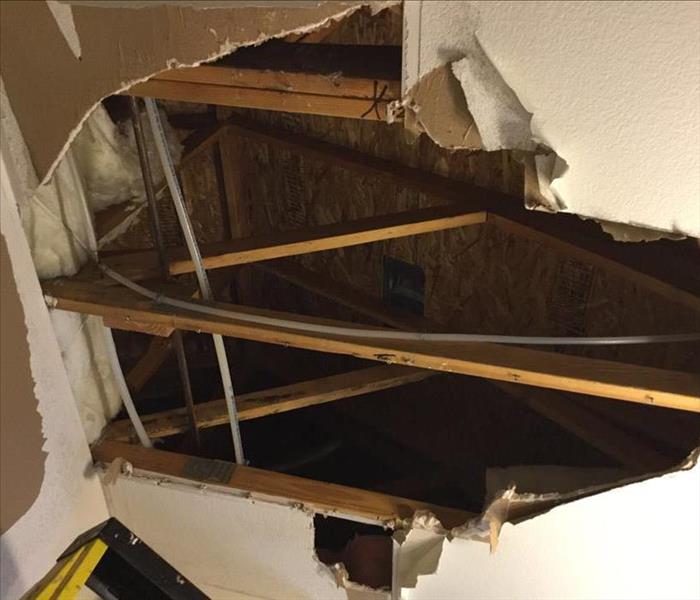 This customer in El Dorado Hills had a broken pipe in their attic that caused the ceiling to come crashing down on Christmas Day!
The holidays are filled with family, fun, and great food. The holidays can also be filled with home-related disasters. Family comes to town and clogs the toilet, or leaves the sink on, or accidently turns the stove burner on. Disasters can happen any time, and that's why SERVPRO of El Dorado Hills/Placerville is here! SERVPRO of El Dorado Hills/Placerville is here to help at any time of day or night. With technicians on call 24/7/365, we are poised and ready to aid you in your time of need. From smoke damage and fire damage to flooding and broken pipes, SERVPRO of El Dorado Hills/Placerville has the knowledge and staff to handle any size emergency. We know how stressful the holidays can be, so let us deal with your flooded home, your smoke damaged furniture, and your sewage contaminated floor. The holidays are about spending time with your family and friends, so let SERVPRO of El Dorado Hills/Placerville be there for you this holiday season. Call our office any time to be connected to a compassionate and knowledgeable staff member who will hold your hand and walk you through your water damage or fire damage. Let our family take care of yours.