Water Damage in Placerville, CA
3/21/2020 (Permalink)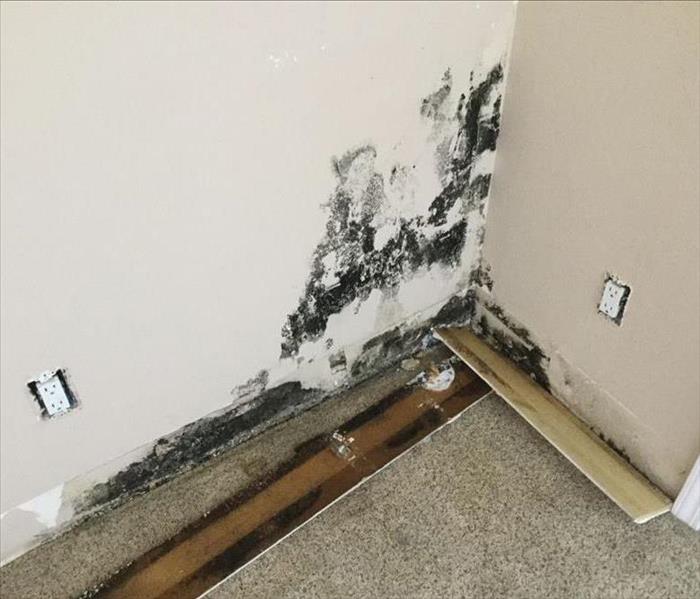 This customer in Placerville had water damage that went unnoticed for a while, until the customer started having bad allergies.
Water damage restoration is one of the most important jobs SERVPRO of El Dorado Hills/Placerville does. Flooded homes, leaky pipes, broken drain lines, and roof leaks can cause a lot of damage if left unchecked. The difference between discovering water damage after 3 hours or 3 days will drastically change our course of action. Lucky for you, SERVPRO of El Dorado Hills/Placerville has the most up-to-date training and equipment. If you discover water in your home, call SERVPRO any time of day or night. Please have the following information available for the staff member:
Your name and best call back number
Your relation to the property
The address of the property
The age of the home (any homes built before 1980 may be subject to lead and asbestos testing)
When the loss occurred
Rooms affected and their flooring types
Insurance company and claim number, if applicable
Our staff uses that information to determine the appropriate number of people to deploy and the correct equipment to best dry your home. Every home is unique, and SERVPRO of El Dorado Hills/Placerville knows how to best handle every situation. In El Dorado County, from Pollock Pines and Placerville to Cameron Park and El Dorado Hills, SERVPRO is your trusted resource for every flooded home, roof leak, and pipe break. We will stop further damage to your home and assist you and your family with navigating the insurance process. SERVPRO of El Dorado Hills/Placerville is always Here to Help! Call our office today at 916-933-3890 to be connected to a caring, experienced staff member who will give you the customer service and respect you deserve!