Commercial Water Damage
3/30/2020 (Permalink)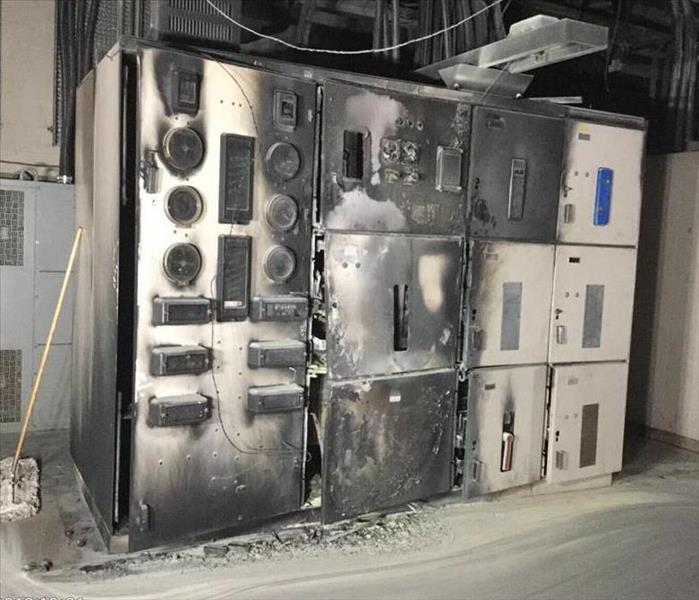 SERVPRO of El Dorado Hills/Placerville was called to perform soot cleanup after an electrical fire at a prominent manufacturing plant in Sacramento.
SERVPRO of El Dorado Hills/Placerville is your most trusted resource for all of your commercial cleaning and restoration needs. SERVPRO provides a team of dedication restoration professionals ready to respond to any size disaster, any time of day or night. Commercial restoration does not replace what SERVPRO does in residential restoration, but presents an opportunity to provide additional services that our community needs.
Commercial buildings are completely different than residential buildings and provide a variety of services. You can trust that SERVPRO of El Dorado Hills/Placerville understands the demands of your church, hospital, hotel, retail store, or school and the necessity for you to minimize downtime. The functionality of your structure is very important to the restoration process. Commercial facilities require more time for scoping, planning, and estimating and usually require more staff, labor, and equipment. SERVPRO of El Dorado Hills/Placerville has handled everything from large factories to small retail stores. Our dedicated team has restored every kind of disaster including full disinfection, mold remediation, fire damage restoration, soot cleanup, blood cleanup, vandalism, and all forms of water damages.
The safety of the structure's occupants and the security of the structure are our first concern. Commercial projects are generally more complex than residential losses, with multiple stakeholders, time constraints, and safety hazards. Having a broken pipe or sewer backup in a hospital requires a different scope of work than a fire in a manufacturing plant. SERVPRO knows how to handle it all and will assist you with navigating the restoration process. Call our office at 916-933-3890 any time of day or night to be connected to an experienced staff member who will get the work started. We are always Here to Help!