House Fire in El Dorado Hills
3/31/2020 (Permalink)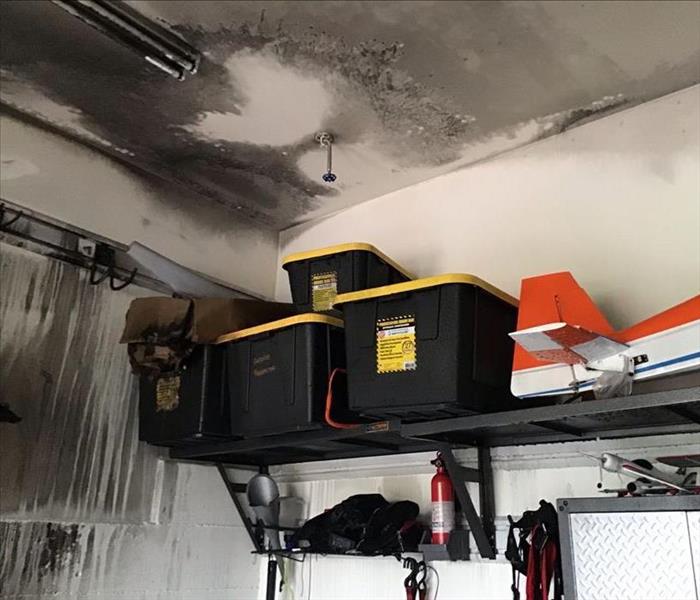 This customer in Folsom suffered an electrical fire from a faulty battery charger. Luckily, they called SERVPRO of El Dorado Hills!
As a homeowner, having a fire in your home is one of the most devastating events that can happen. Your first step is to call SERVPRO of El Dorado Hills/Placerville. Our office phone is answered 24 hours a day, 365 days a year by one of our staff members. Our office team will obtain pertinent information and dispatch a fire crew to assess the damage to your home and determine the scope of restoration services.
Cleaning and restoration services typically reduce the cost of a fire damage claim for you and your insurance company. SERVPRO of El Dorado Hills/Placerville will utilize the following principles to determine the scope of work that is applicable for your home or business:
Inspection of the affected areas to locate smoke residues
Identification of type of smoke/soot residue
Identification of type of surface
Applicable air filtration, capture, or removal of residues
In El Dorado Hills, Placerville, Cameron Park, Diamond Springs, and Pollock Pines, SERVPRO of El Dorado Hills/Placerville is prepared and ready to handle any call. Our dedicated team of fire restoration professionals are trained to best remedy your fire damaged property. Our technicians will use the four fundamental elements of cleaning, listed below, to best remove and treat the smoke and soot in your home:
Temperature: Heat increases the chemical reactions of cleaning products and the correct temperature will make them more effective.
Agitation: Agitation dislodges residues from surfaces and distributes cleaning products across surfaces.
Chemistry: Our cleaning products work using chemical reactions with residues and surfaces. The proper cleaning product is selected based on the desired cleaning action needed.
Time: The amount of dwell time needed for cleaning products and equipment to work depends on the cleaning product, application, type of residue, and type of surface being cleaned.
SERVPRO is the leading industry professional for all of your fire restoration needs, throughout El Dorado, Amador, and Sacramento County.