How can SERVPRO help you?
4/22/2020 (Permalink)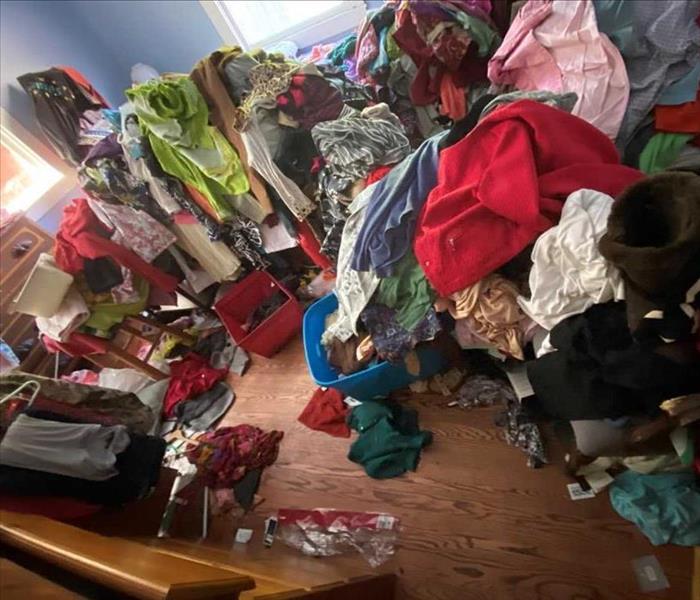 This customer had a small fire in their home, but the home also had some factors complicating our cleaning. SERVPRO can handle any situation!
SERVPRO of El Dorado Hills/Placerville is known locally for being fast, responsive, and an expert within the restoration industry. In a storm event such as localized flooding, microburst, snowstorm, or wildfire, SERVPRO of El Dorado Hills/Placerville is always Here to Help.
A fast response is crucial to flooding and storm damage because it reduces secondary damage and restoration costs. Storms don't wait for regular business hours and neither do we. Our technicians will respond immediately, day or night, to help business owners and residents throughout our service area of El Dorado Hills, Placerville, Pollock Pines, Shingle Springs, and Cool. We also offer restoration services in surrounding areas such as Downtown Sacramento and Amador County.
As storm damage experts, SERVPRO of El Dorado Hills/Placerville has the experienced staff, advanced training, and equipment on hand to restore your commercial or residential property quickly and professionally through any water damage, flooding, or wildfire event. We use a scientific approach to drying and cleaning and provide validation and documentation that your property has been restored to the best of our ability. Our technicians receive training in Water Damage Restoration, Applied Structural Drying, Fire and Smoke Restoration, and Applied Microbial Restoration.
Positioned in El Dorado Hills, our team is minutes away from many of your homes and businesses and ready to respond any time of day or night. Storm damage, water damage, and wildfire damage affect not only the structure of your home or business, but also your belongings. SERVPRO of El Dorado Hills / Placerville specializes in restoring contents damaged by storms, other water damage events, and fires. Our expertise and our "restore" versus "replace" mentality can help you save money while preserving precious keepsakes that can't be replaced. Additionally, if you have specialty items such as electronics, high-value rugs, specialty textiles, etc., SERVPRO of El Dorado Hills/Placerville has a network of companies that can provide those services, even if we can't.