Mold in your home?
8/30/2016 (Permalink)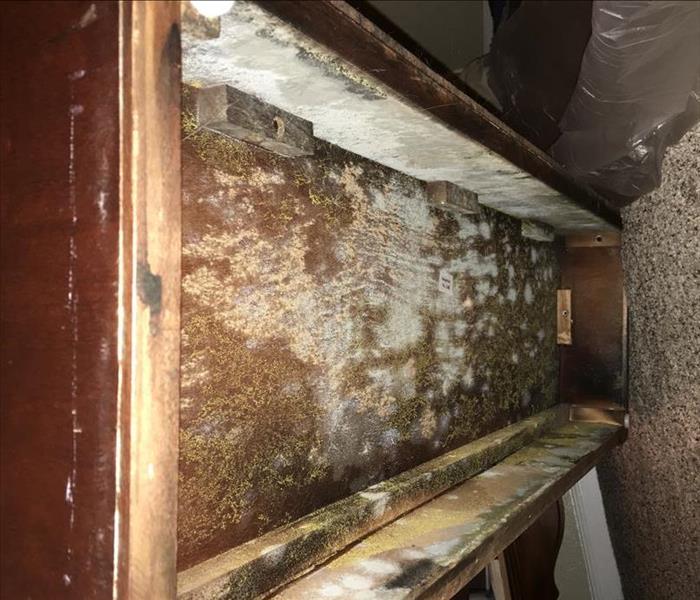 This is the bottom of a bookshelf that was sitting on carpet. The customer had no idea that she ever had a water leak.
Mold is very common in everyday life. Most people don't even know that they're breathing it in with every single breath. Mold remediation means removing the mold spores to a "normal level". What this means is that we remove all of the affected materials like carpet or drywall. Then we sand and use a HEPA vacuum to clean the wood framing in the area. All of the surfaces are then treated with an EPA-registered fungicide and then we obtain a clearance test.
Finding mold in your home can be scary. Especially when you don't know where it's coming from. The technicians at SERVPRO of El Dorado Hills/Placerville are very good at determining common causes of mold based on experience. Our crews and staff are very knowledgeable about the industry and will help you in any way they can.