Fire Storms
8/30/2016 (Permalink)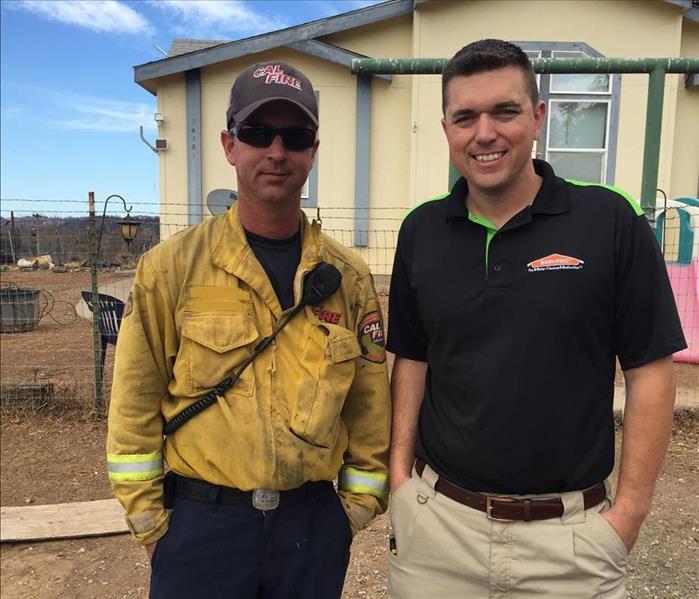 This firefighter saved a customer's home from the Butte Fire, and nearly lost his own life. He saved a three week old puppy from under their home.
When you think of a storm, you often think of rain, hail, snow, or wind, but storms can also be made of fire. Being located in El Dorado County, we are in wildfire country. During the Butte Fire in Amador County, SERVPRO of El Dorado Hills/Placerville was working on schools, churches, and government buildings before the area was unevacuated. We worked behind the evacuation lines with CalFire, PG&E, the Sheriff's Department, and CHP to get buildings and homes restored so that once the evacuation was lifted, people could return to their homes and businesses as soon as possible.
SERVPRO of El Dorado Hills/Placerville has worked tirelessly over the past year to double our staff in order to be able to provide our customers in the fire areas with enough teams so that we can quickly respond to any call. We want you to know that we will take care of you and help you in any way that we can.