Why do customers highly recommend SERVPRO of El Dorado Hills/Placerville?
10/2/2020 (Permalink)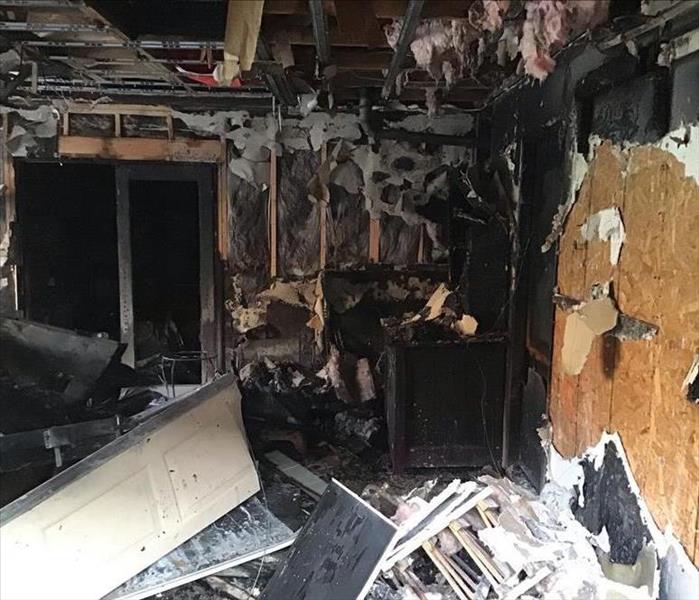 This customer had a house fire in the late evening. We were on site within 45 minutes of the call, even before the Fire Department had left!
When your house floods because of a broken pipe at 2am on a Saturday, what do you do? There are many restoration companies in the Sacramento and surrounding areas that you could call, so why are you going to call us?
SERVPRO of El Dorado Hills/Placerville has a long-standing tradition of excellent customer service and workmanship. Every customer that calls, no matter the time of day, is connected to a knowledgeable and empathetic representative who will obtain the necessary information about their damage. Every call is unique, and we have heard it all! Being centrally located in El Dorado Hills, our technicians are able to quickly respond to calls in Sacramento, Folsom, El Dorado Hills, Cameron Park, Placerville, and Jackson. SERVPRO of El Dorado Hills/Placerville is committed to responding to every call within 2 hours, even in the middle of the night! Smoke, soot, pipe leaks, and floods don't usually happen in the middle of the day, so our phones are answered 24 hours a day, 7 days a week.
Please have the following information available at the time of your call so that we can better assist you:
Your name, phone number, and address of the property
Your relation to the property
Insurance information, if applicable
Type of damage (water damage, smoke damage, fire damage, flooding, biohazard, crime-scene, death, injury, mold contamination, sewage overflow, etc.)
Areas affected (Living Room, Garage, Bedroom, Kitchen, etc.)
In your time of need, call SERVPRO of El Dorado Hills/Placerville! Don't take our word for it, look us up on Google, Yelp, and Facebook!