What Can You Do When Your Home Is Affected By Storm Damage?
10/5/2020 (Permalink)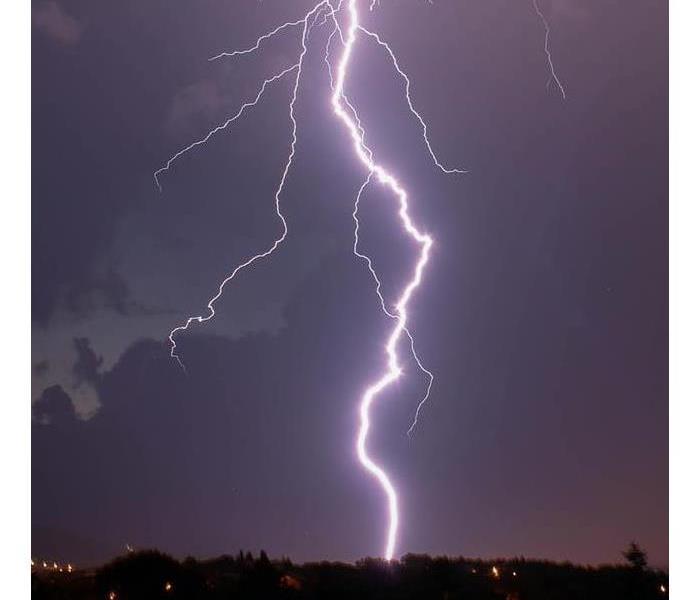 Call us, SERVPRO of El Dorado Hills/Placerville 916-933-3890, for your storm restoration needs. We will return your home to its preloss condition!
Are you prepared for a thunderstorm? Winter Storm? Firestorm? Widespread storm damage is expected to strike your home or business at any time. With that comes water damage and fire damage that El Dorado County has experienced. Here at SERVPRO of El Dorado Hills/Placerville, we specialize in storm and flood damage restoration. Our crew of highly trained technicians utilize specialized equipment to restore your property to its pre-storm condition.
Be prepared to take the necessary course of action before and after when dealing with storm damage that will help both you and us.
Clean Your Rain Gutters - People sometimes don't remember to check their gutters for debris and blockage. Have your gutter cleaned and debris removed beforehand to prevent water blockage. Look for sticks, debris and leaves that could clog up the gutters and flood or overflow.
Take Safety Precautions - storm damage can create physical hazards such as collapsed property wall, glass damage, or standing water in the home interior. Additionally, moisture can soak into the furniture and carpet, creating an environment for mold growth which can cause health effects. Contact SERVPRO of El Dorado Hills/Placerville to assist you with tasks to secure your property and ensure your wellbeing.
Photograph the Damage - Use your cell phone or camera device to photograph the damage so you have a record for your insurance company of the storm damage. Doing so will ensure that you can be fully compensated after restoration.
Contact Your Insurance Company - Immediately contact your insurance agent and adjuster to notify them of the damages. Once an adjuster has determined the extent of damages after viewing your home, payment for repairs can proceed.
Storm damages, flooding and water emergencies do not wait for regular business hours and neither do we! SERVPRO of El Dorado Hills/Placerville provides emergency cleaning and restoration services 24 hours a day, 7 days a week. Do not hesitate to reach out at 916-933-3890, we prioritize your needs to decontaminate and restore your home safely, quickly and correctly.