SERVPRO Suggests Fire Pit Safety Tips
10/8/2020 (Permalink)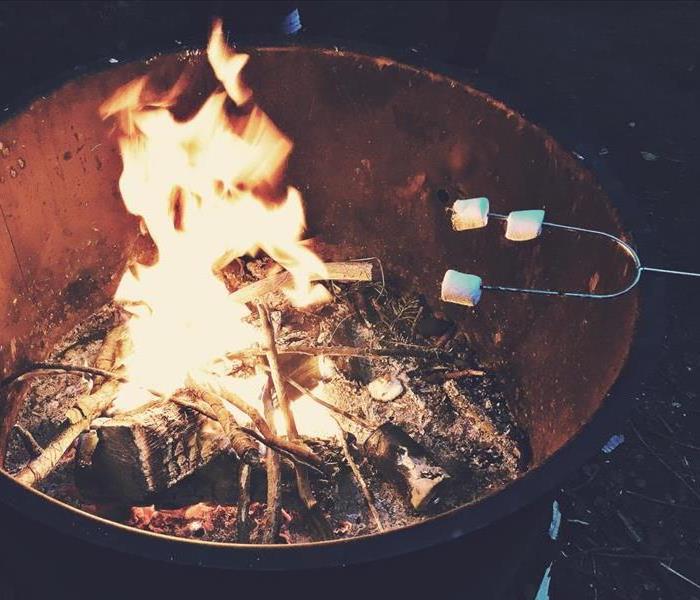 Prevent and protect yourself and your families from fire damage. If in need, call 916-933-3890 SERVPRO of El Dorado Hills/Placerville!
Fall season is here, and for many families in El Dorado Hills, Placerville, and Sacramento County, the addition of a homemade fire pit can dress up a drab yard with mesmerizing flames while serving as a gathering place for an afternoon barbeque or even late night s'mores! Before building a fire pit, take a moment to review some safety tips suggested by SERVPRO of El Dorado Hills/Placerville to prevent potential hazards so you won't get burned!
Backyard Fire Pit Safety Tips:
Consider the accessibility when choosing a fire pit size. Whether you prefer a built-in or portable fire pit, choose one that is not too large for the area
Make sure that the seating area is large enough and properly placed for comfort and ventilation
Don't position fire pits in hazard-prone zones with unfavorable winds. Check the wind direction before lighting a fire. Ensure that you won't have smoke blowing into your home through open doors or windows. The pit should be a minimum of 10 feet away from any structures or combustible materials as well as away from trees, fences, sheds, power lines, and telephone wires, 25 feet away from apartment or multi-residence buildings.
Don't use flammable fluids or non-porous, water-retaining building materials to light or relight fires. Burn only dry material. Damp material will create excess smoke.
To start the fire, use a lighter to ignite crumpled pieces of paper covered with small sticks. Then, add larger sticks and a log or two to keep it burning.
Use a commercial fire pit screen on top to help prevent large amber from leaving the controlled area.
Never leave the fire unattended, and keep pets and children far away from the fire as they will be attracted to it.
Invest in fire safety gear. Keep a fire extinguisher, fire blanket, garden hose, or bucket of water nearby.
As the fire dies down, use a shovel and spread out the ashes to allow them to cool down. Then slowly pour water over those ashes and watch them closely to be sure that no embers remain or reignite. Put the cooled ashes in a specially designated ash storage metal can.
Anywhere from El Dorado Hills to Placerville, when your home or business suffers fire damage, call us, SERVPRO of El Dorado Hills/Placerville at 916-933-3890 for all your fire restoration needs!