Mold Removal Frequently Asked Questions
11/11/2020 (Permalink)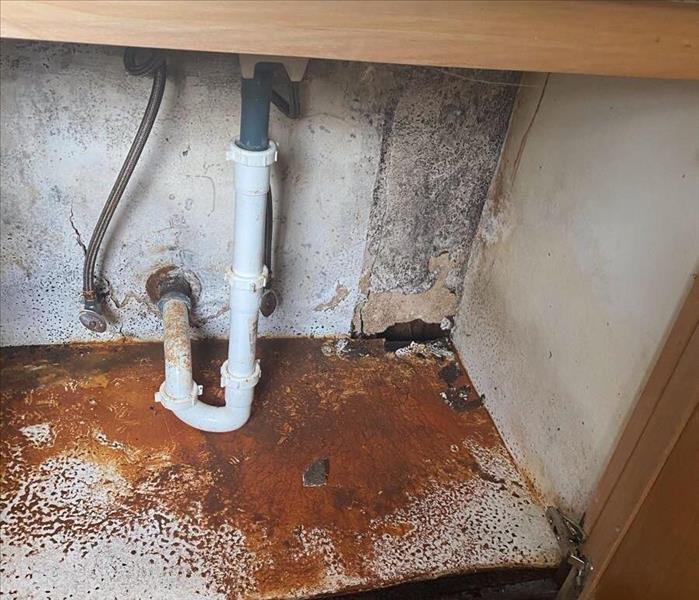 You have a mold problem, we have a solution. Call SERVPRO of El Dorado Hills/Placerville, faster to any size disaster! 916-933-3890
It is well known that mold and the process of mold removal can be dangerous. However, not many people are knowledgeable about the issue. Mold does not spontaneously develop; it is caused by other problems in homes, such as high humidity levels or excess water! Additionally, only a physician has the qualifications to determine if someone's health is at risk. People have different tolerance levels, though certain people are at higher risk. If you need a mold inspection and assessment, SERVPRO of El Dorado Hills/Placerville is available to call 24/7!
The following are a few frequently asked questions that SERVPRO of El Dorado Hills/Placerville receive, and we are here to answer.
Is it Necessary to Test My Home for Mold?
You can determine your need for mold removal using different factors, such as visible mold, musty odors, and health issues with inexplicable symptoms. At SERVPRO of El Dorado Hills/Placerville, we can have a mold clearance testing provided prior to any service work.
Is there a spray that I can use to kill mold myself?
As earlier stated, there are particular conditions that foster mold growth; if these are not remediated, the mold will keep growing or reappear. There are topical sprays that are capable of helping to eradicate mold, but an untrained individual should not use them without the appropriate training and equipment. However, spray can leave stains that will be indicative of a past mold problem, which could make it difficult to sell the home if you plan to do so.
We are trained mold damage specialists who get started quickly to get your home or business back to normal, with specific training and certifications to handle your restoration needs.
We are proud to provide mold remediation services in our local areas. We are Faster to Any Size Disaster! Call us, SERVPRO of El Dorado Hills/Placerville at 916-933-3890 for mold remediation services, and more!