Biohazard: Death in Cameron Park home
1/15/2021 (Permalink)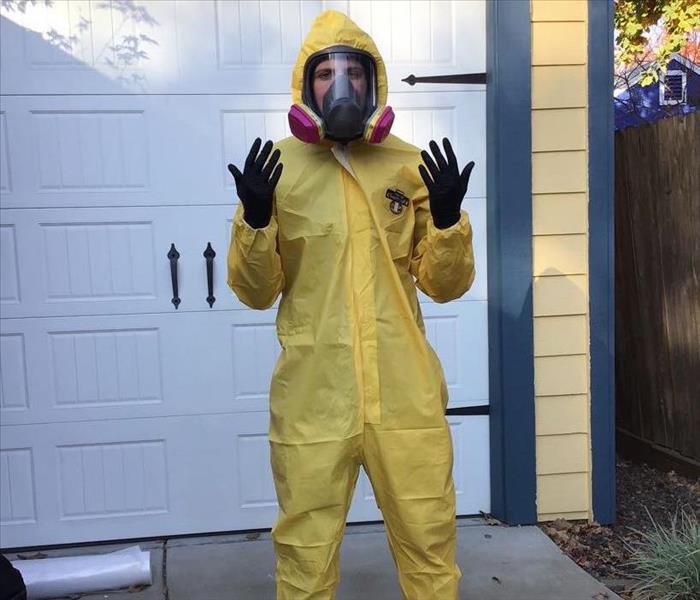 A customer called SERVPRO of El Dorado Hills/Placerville for a biohazard death in their Cameron Park home. We take proper care throughout the process.
When a loved one of yours or a tenant in your property dies, someone is responsible to ensure that the home is both cleaned, and all biohazard contents are fully removed. Without the emotional trauma of a death, this task alone can be overwhelming, daunting, and dangerous. Without the proper biohazard training, the job can take a long time and areas can be overlooked and missed, ultimately, creating an unsafe environment to live.
Our trained professionals at SERVPRO of El Dorado Hills/Placerville are here for you with compassionate and empathetic biohazard cleanup after a death whenever and wherever you need us. We are available 24 hours a day, 365 days a year for biohazard cleanups. SERVPRO of El Dorado Hills/Placerville has the experience in dealing with all kinds of situations, and we will handle your property with care and fast service. We are here for you.
The biohazard services we offer are: deaths, homicide cleanups, mattress removal, crime scene residues, sewage backups, blood cleanups, animal waste, hoarding scenes, and more!
Whether you need us to clean up bodily fluids out of a bedroom, remove an infected mattress, or to clean out an entire hoarded home, we are there to solve every problem, no matter how big or small. Call us, SERVPRO of El Dorado Hills/Placerville at 916-933-3890 for biohazard services!