Biohazard: An Unattended Death Cleanup in Diamond Springs
2/22/2021 (Permalink)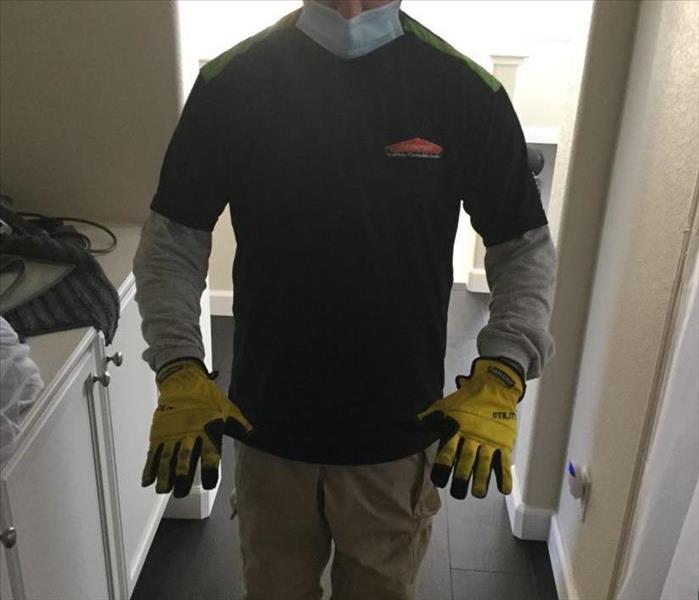 Biohazard cleanups are sensitive in nature, and our team of technicians have the proper training to handle a biohazard, even unattended death cleanups
There are some instances where people may pass away surrounded by loved ones, or at least one person aware of the passing shortly after it happens...but what about those who pass away by themselves without anyone knowing about it for days, weeks, or even months?

These things do happen. When this situation occurs, the person is found by a family member or a friend who has gone to check in on them, or the smell of the decomposing body has alerted nearby neighbors to the issue.
When an individual dies, the body begins the decomposition process. The body tissue begins to break down and fluids follow the force of gravity into whatever layers are below the body. This can be:
Fabric
Furniture
Flooring
Interior building structure
The lengths these fluids travel will be dependent on the speed of the decomposition process, and the time it took for the body to be discovered. Regardless, the building is uninhabitable and unsafe until every small amount of fluid has been removed and the area is thoroughly cleaned and decontaminated by a biohazard trained professional. We, at SERVPRO of El Dorado Hills/Placerville, are trained to safely remove biohazard content, handle biohazard cleanup, and restore the property to a safe and clean environment.
For the loved ones left behind or the owner of the rental property, we understand that dealing with the cleanup of an unattended death can be damaging to your health and emotionally traumatic. In these moments, SERVPRO of El Dorado Hills/Placerville is here for you with professional unattended death cleanup any time of day you may need us. We operate 24 hours for biohazard services. With compassion and respect, we will carefully remove all unsalvageable items that cannot be cleaned and meticulously clean everything we can save. We will then make sure every amount of fluid has been removed in whatever structural layers it has flowed into, then clean the entire area to make sure the space is restored and safe. Lastly, we use specialized SERVPRO products to remove any lingering odor.
So, call us today, at 916-933-3890 for any biohazard-related needs or a death cleanup. We are available 365/24/7.