Fall is here
9/29/2016 (Permalink)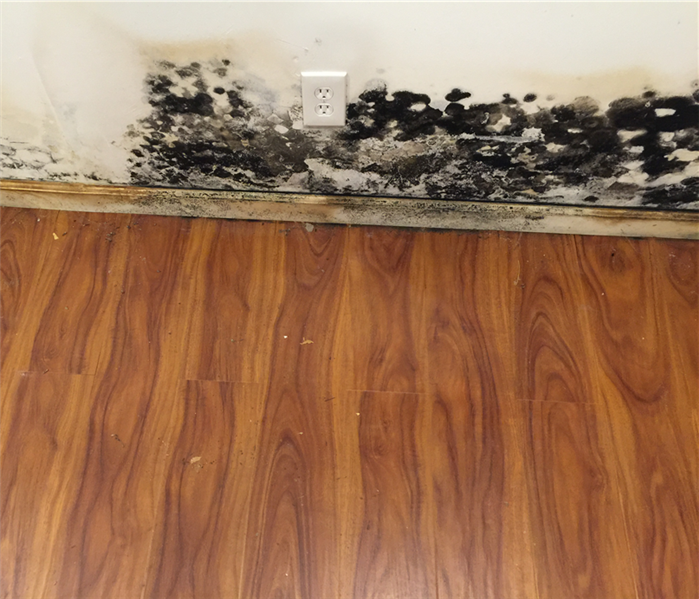 This customer in Rancho Cordova had his backyard flood in March. He didn't think much of it, but look what they found behind a cabinet in September!
Summer is finally at an end! But it sure doesn't feel like it. The mountains have had their first snow, but it is still hot, hot, hot here in the valley. This time last year, the Butte fire was still in full swing and California was burning up.
SERVPRO of El Dorado Hills/Placerville will be here season after season to help you with your home or business. Whether in a snow storm, rain storm, or house fire, we are always here to help. We are your go-to restoration company in El Dorado, Sacramento, and Amador County. Just this week we have been in Pollock Pines with a refrigerator leak, Placerville with a business fire, Rancho Cordova with another water leak, West Sacramento with a crime scene cleanup, and Plymouth with some mold.
Our dedicated and experienced crew can handle any disaster from big to small. Whether you have mold, fire damage, a frozen pipe, a burst pipe, a drain backup, a toilet overflow, a crime scene, or a death scene, we can help. Call us today with any questions or concerns you may have. We know how to handle disasters and make it like it never even happened.