Smoke Damage from Caldor Fire
10/6/2021 (Permalink)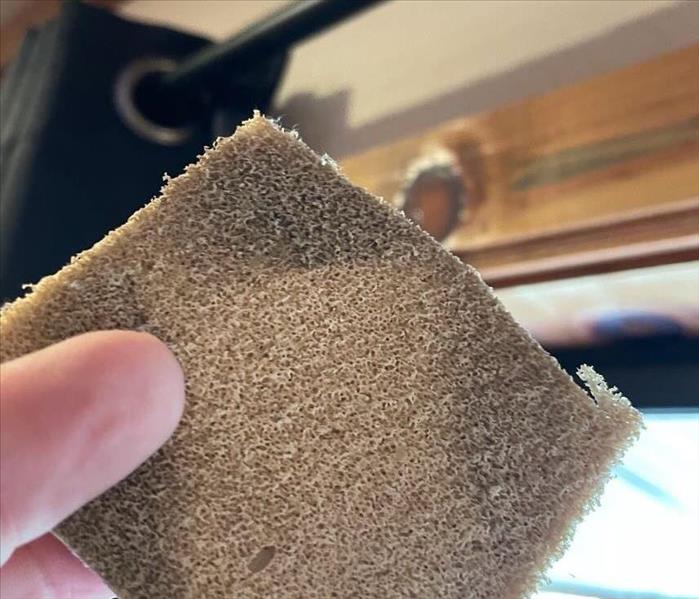 We utilize many tools to clean surfaces damaged by soot, smoke, or fires. Give us a call at 916-933-3890. We can provide all the smoke services needed
The Caldor Fire is coming close to an end as it is near full containment. With the fires coming close to an end, many evacuees are returning to their properties after weeks of leaving their homes to endure the fire and smoke. During the time of evacuation, many houses in the area have been impacted by smoke damage which affects the interior of the property with soot and smoke odor.
SERVPRO of El Dorado Hills/Placerville have been visiting many residential properties along Highway 50 that have been impacted by the wildfire.
From the initial call we receive, SERVPRO of El Dorado Hills/Placerville will set up an initial smoke inspection to assess and determine the types of services that are needed to return your property to its preloss state. If the evacuation status in a specific area has not been lifted, we can still take in calls for your property and schedule an inspection after you return home.
Some of our recommendations and services are as follows:
Structure cleaning including home interior and out buildings
Content cleaning
Placing equipment to remove strong smoke odor
Textile cleaning such as drapes, linen, rugs, etc
Remove & replace insulation in attic and crawlspace
If your house has been affected with fire damage or smoke damage, give SERVPRO of El Dorado Hills/Placerville a call at 916-933-3890 to schedule an inspection! We are available by phone 24/7.