SERVPRO of El Dorado Hills/Placerville: Why is Insurance Important in Water and Fire Damage Emergencies
10/1/2022 (Permalink)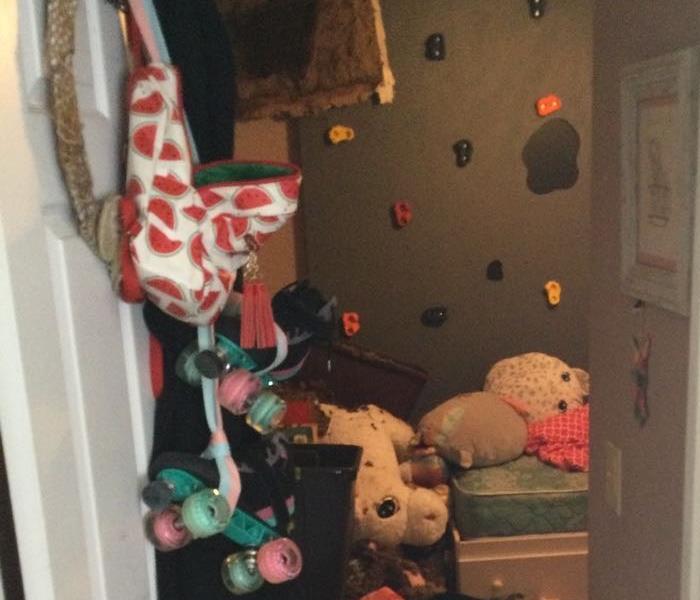 Water damage from copper pipeline in Folsom - ceiling collapse in renter's bedroom. SERVPRO of El Dorado Hills/Placerville responded immediately.
SERVPRO of El Dorado Hills/Placerville encourages renters to have renters insurance and homeowners to have homeowners insurance in the event of water or fire damage emergency to the property. There are many residents in the Placer and Sacramento County area who rent or own their home or apartment and are unsure of whether they should purchase insurance.
For a homeowner or landlord, it is advised to have homeowner's insurance to cover for any unexpected damages as you live in your home or rent your home. Although it is true that a landlord or property manager has an insurance policy, it provides insurance for the building/structure. Belongings are not covered under their policy in case of a theft, or disaster such as a flooding or fire. If you are a tenant, having renter's insurance is an inexpensive way to protect your belongings like furniture, electronics, and other belongings.
A recent tenant living in Folsom had a copper pipeline leak which resulted in the ceiling coming down in one of the bedrooms on all of the contents. It is devastating enough to wake up to a water damage in your rental home, but finding out that you may not be reimbursed for your losses doubles the catastrophe. That is why SERVPRO of El Dorado Hills/Placerville recommends filling an insurance claim as a renter or a homeowner.
Call SERVPRO of El Dorado Hills/Placerville at 916-933-3890. We operate 24/7 for emergency water and fire damage for both homeowners and renters.