Storm Damage in Placerville
5/3/2017 (Permalink)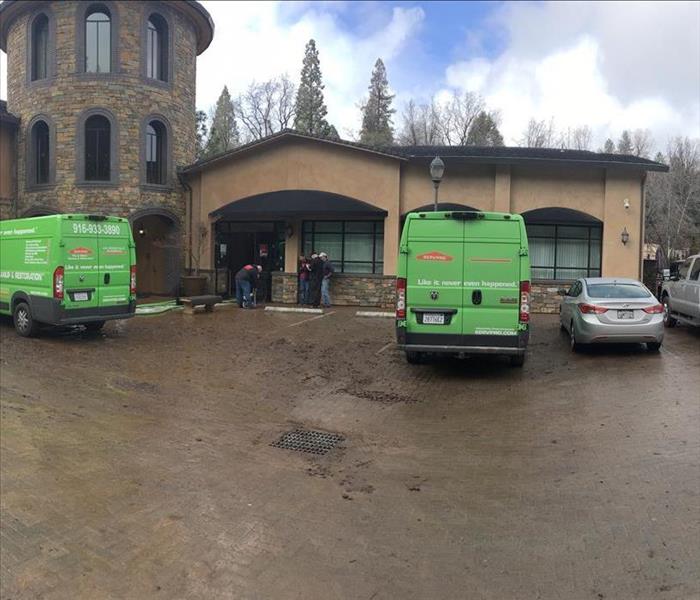 This is just one of the buildings that had been affected by the Placerville Historical Main Street flood.
Do you remember those major storms we faced in the beginning of the year? El Dorado County hadn't experienced a "rainy" season like that in over 10 years. When we walked into work on Friday, February 10th, our phones started ringing off the hook - it turns out, Placerville's Historical Main Street had flooded in the middle of the night, and more than half of the shops on the strip had severe water damage.
SERVPRO of El Dorado Hills/Placerville loaded up equipment, and journeyed up to Placerville as quickly as possible. All shop owners were in their buildings shoveling water into the street, mopping up mud, and trying their best to remain calm. With our whole team on scene we talked to most, if not all, shop owners to bring them some peace of mind. In an emergency event like this, communication is the key component to getting the cleanup done efficiently and effectively.
SERVPRO of El Dorado Hills/Placerville understands that your business is the means of support for you and your family. Therefore, we respond to emergency phone calls ASAP. Your emergency is our emergency, and we will help you and your business get back in running order as promptly as possible.