Leaky Roof?
11/2/2015 (Permalink)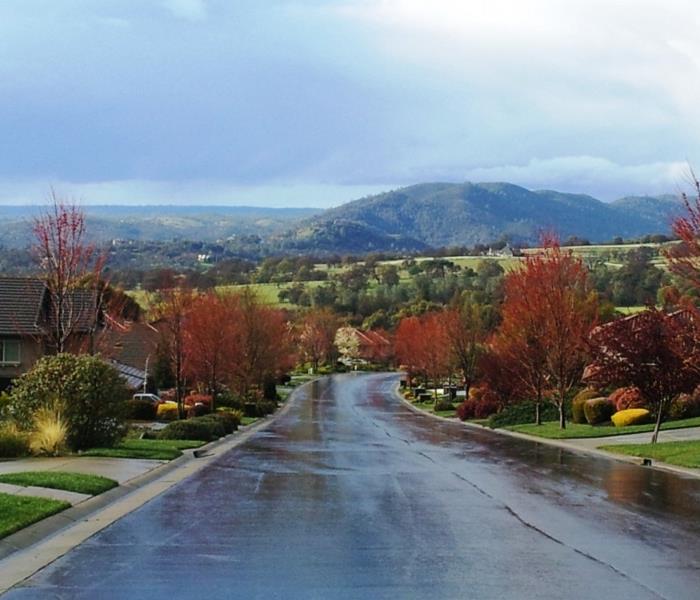 Leaky rooves can cause many problems, to your home and your belongings. Rainfall is great! .....just not when it comes inside!
If you notice a roof leak, call our office at 916-933-3890. We are available 24/7 to help. Not only will we make sure the leak is temporarily stopped, we will assess the damage. With our state-of-the-art moisture meters and infrared cameras, our certified technicians will inspect your home and detect areas of moisture.
Did the water come through your attic? Are there animal feces up there? We will make sure that we discover the entry point for the water and discern the cleanliness and take appropriate measures to restore your home.
Take appropriate precautions if you notice a leak! Make sure that you do not turn on any lights or plug in any appliances in the area until they have been checked for water damage. You don't need an electrical fire in addition to your water damage! The safety of your family is our concern.
We would be honored to help you and your family in the event of a problem. Please call our office at any time. You will be connected with a qualified technician who will assist you. The Institute of Inspection Cleaning and Restoration Certification certify all of our technicians in Water Restoration. You can feel confident that SERVPRO of El Dorado Hills/Placerville will restore your home using the highest of industry standards.
In advance, the dedicated team at SERVPRO of El Dorado Hills/Placerville thanks you for your business and is honored to help you and your family.